I had signed up for the
Google Analytics
beta last week and I got the invite today. I just set up my account for this blog and also inserted their code into this blog. It hasn't started tracking the page yet.
My first impression is that Google has done a very good job. The interface seems pretty intuitive and the features are quite professional. Until now I have been using StatCounter (the counter on your right) which gives me pretty good stats. But Google Analytics seems to offer a lot more information.
I will post a review of it here once I'm done checking it out.
Screenshot (click to enlarge):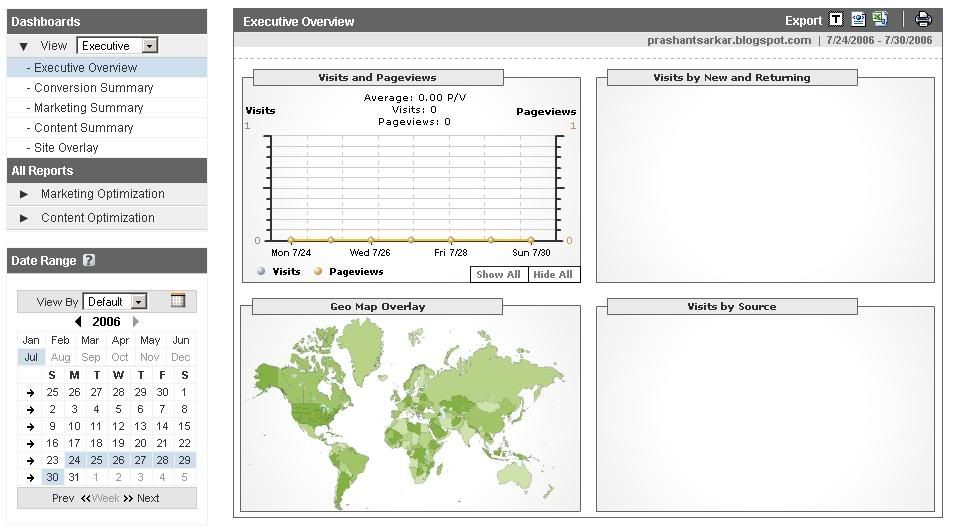 psycho.
Tags:
Google
,
Analytics
,
Statcounter